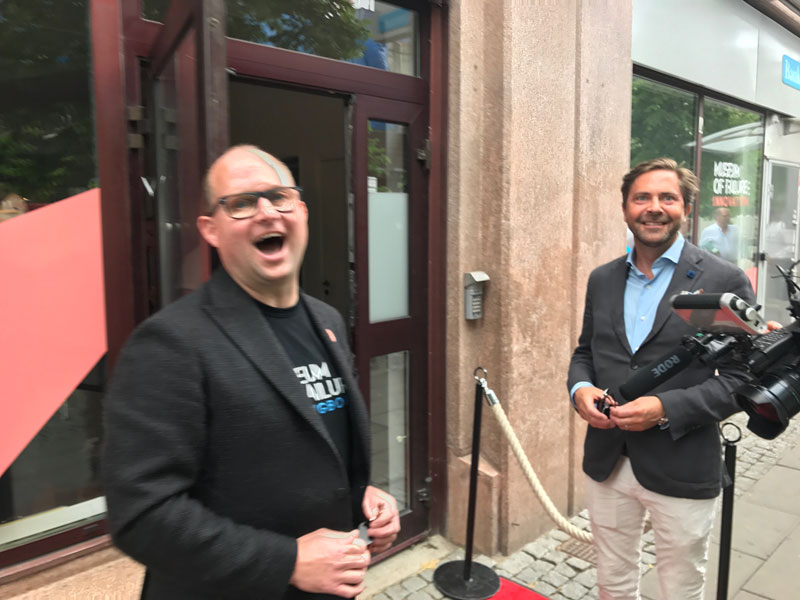 Grand Opening – Museum Of Failure Innovation In Helsingborg, Sweden
The curator and founder of Museum of Failure Innovation, Samuel West (left) and Micco Grönholm, Idea and Innovation Director of the city of Helsingborg (Right) Welcome the VIP customers during the VIP evening 6th of June 2017. BBC did interviews and documented the opening, and we saw several other journalists, politicians and all kind of people that had helped in various ways in the project mingle with joy and with Prosecco in their glasses.
The 7th June 2017 the Museum open up at 12.00. Welcome.
Read more at www.museumoffailure.se