In the way to be a better and more qualified individual within the field of product development, innovation or to commercialize products and services, you have to learn and adapt all your life. 
Today you can learn nearly everything, mostly theoretical but also practical, sitting behind your computer screen. That's a fact, and it's both scaring, threaten for all academic institutions and a lovely opportunity for all, that want academic knowledge! Then, the educational knowledge don't automatically qualify you to be an "educated" individual. Education by school is one thing, education by life is another.
To get inspiration for any creative work you need to see, hear and touch more: artifacts, theater, films, exhibitions, the sea, the forest… the list never stops! We all humans are individuals and "load" our inspirational gene in different ways.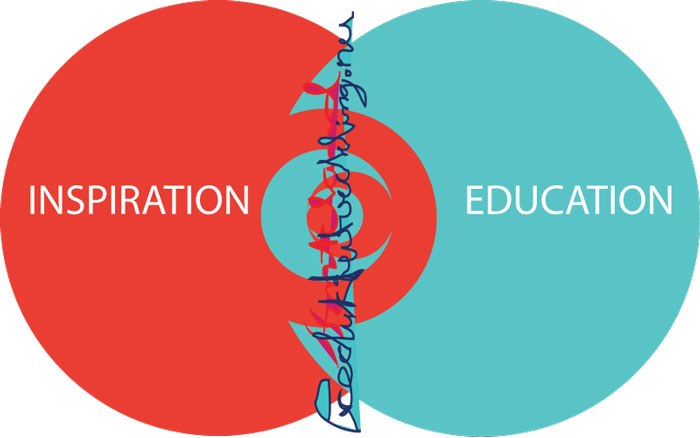 Then we have the educational input, that before needed to be "consumed" IN the schools. Today, thanks to the democratization of internet and all transparency, we have come to the fact that several of the highest ranked Universities in the world, such as MIT, Stanford and Harvard, let everyone follow the teaching for free – not only at campus by them that that pay high fees! Of course, there are limitations, but see the possibilities: you only need a computer with an internet connection, and then can you sit everywhere on earth and learn!
All inspiration and education that can be found via internet, gives product developers around the world brilliant possibilities to increase their knowledge. At Online Engineering Degree can you search and see available engineer programs in US, some have campus, some is only online.
At Futurelearn can you browse free online courses in the world, mostly from UK, and you find among others courses from University of Warwick, University of Sheffield and University of Edinburgh. And check the links above from Harvard, MIT and Stanford.
Open Culture have a list of nearly 1000 of free online courses in art, food and many, many more subjects.
There are more courses out there, but the issue is to get inspiration and education for the future, so what are you waiting for?