The Catalonia company OTO Cycles get deep into the retro sphere producing their electrical hi-tech bikes, and you may call it product development with a historical view, for instance. And the three OtoK below, are perfect suited in the historical environment formed by the Mediterranean architecture and landscape.
Their models OTOK, OTOR and RETROV all combine high class equipments as Sturmey Archer brakes, Brooks saddles and Michelin tyre. The frame is made in aluminium and the electrical power is hidden in the "tank" at OTOK and OTOR and in the sackcloth at RENTOV.
A small electrical engine in the wheel hub makes the bike up to 6 km/h, without using the pedals. You comes 40-60 km before you need to charge the battery.
So, if you enjoy the design language from the the 50:ies and what to ride an electric bicycle with up to date equipment, this is probably your "cup-of tee".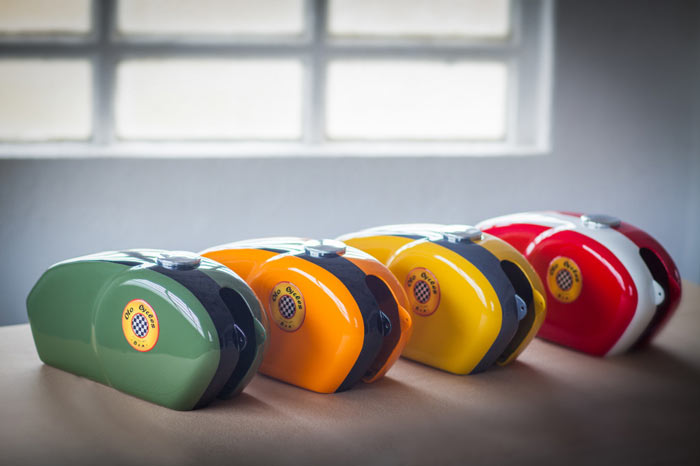 This is some of the colors you can get your Oto cycle in, and notice the retro design and racing atribute in the logo, such as the black & white checked pattern in the middle.