The best way ever to start a day, and simultaneous be prepared for a board meeting!
You are a hooked surfer with salty sea mist and sand on your skin, but have to dress for office? Then, here is the perfect innovation and solution – True Wetsuit.
Quiksilver in Japan and the ad agency TBWA\HAKUHODO mixed their creative spirits and made a (wet)suit from jersey neoprene and a stretchy fabric. The very idea seems to be quick to the waves and quick to the office, perhaps a non-surfers question, at least for some surfers. But they are übercool, tight shaped and look smart. The prize is $2,500, and it comes with a matching tie, or bow tie!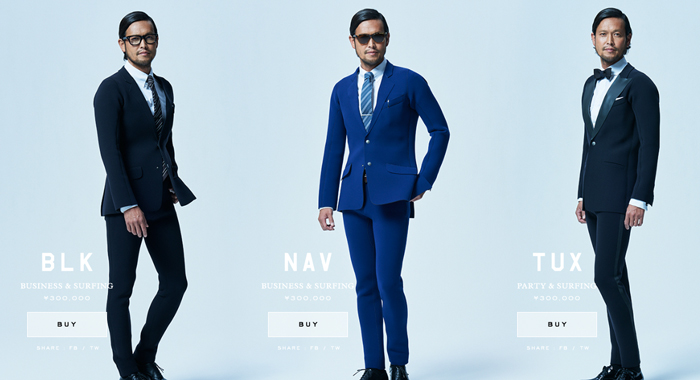 Look at the film and see the surfer in action, both in water and in office.