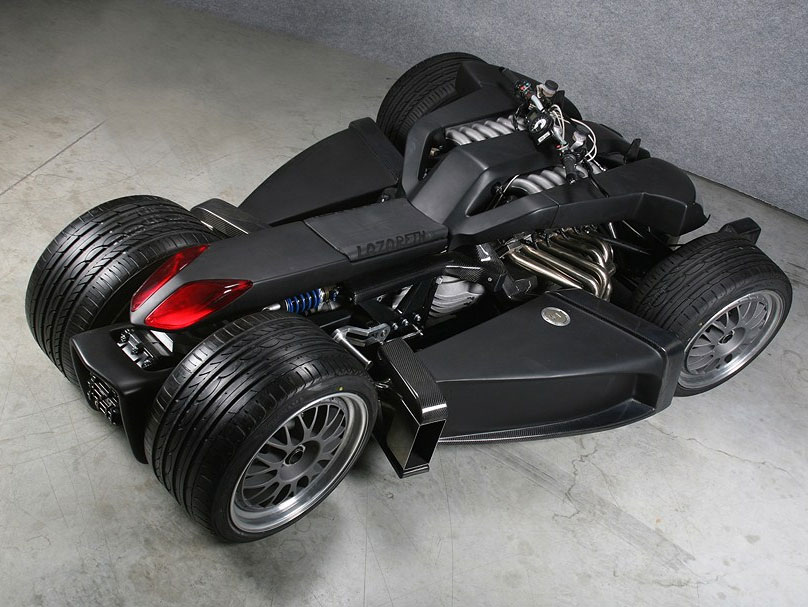 The Wazuma V12 is a one-off prototype based on the Wazuma R1, the production vehicle designed and manufactured by Lazareth. This masterpiece of design and engineering is powered by a V12 5.0L BMW delivering 350 hp for 750kg.
What make a Wazuma different from any other vehicle are the twinned rear wheels providing matchless driving sensations and forward looking design. But the uniqueness of Wazuma is also a story of unequaled French craftsmanship. Every Wazuma receives the highest attention to details and is completely hand built in Annecy, France, by a team of passionate professionals.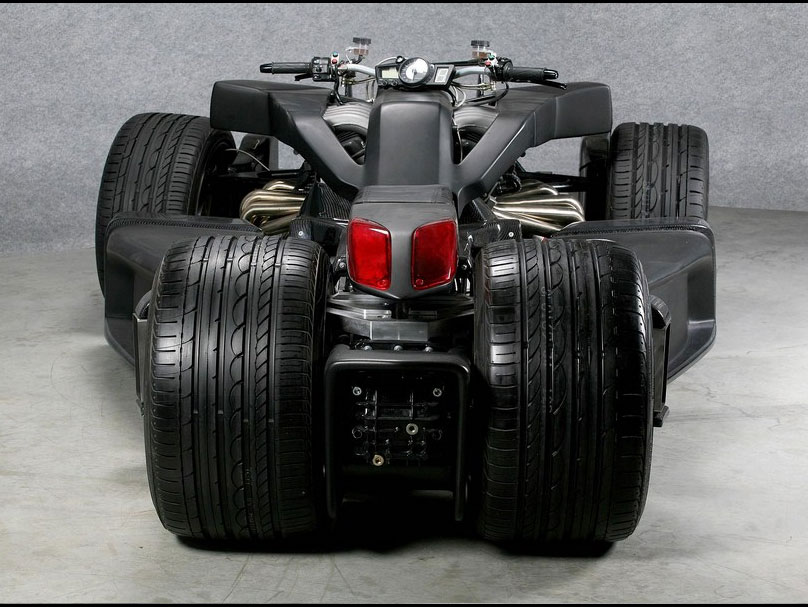 The vehicle comes with a customized engine mapping, computer-controlled so that the owner can choose the personal settings that he wants for his vehicle, according to his different types of use, conditions of use, etc.
Possible settings are: – Atmospheric pressure modes: High altitude driving, sea-level driving – Types of gasoline: Normal gasoline – Bio Ethanol – Priority to torque versus power: few choices of engine speed for maximum torque – Driving modes: Sport (very quick response from the accelerator), Average, or Comfort (soft and smooth response from the accelerator). – Max RPM setting (red zone setting)