The artist Petro Wodkins extended his loudspeaker line with two more lovely items to furnish our home with: "MAGGIE" and "KIM SUNSHINE".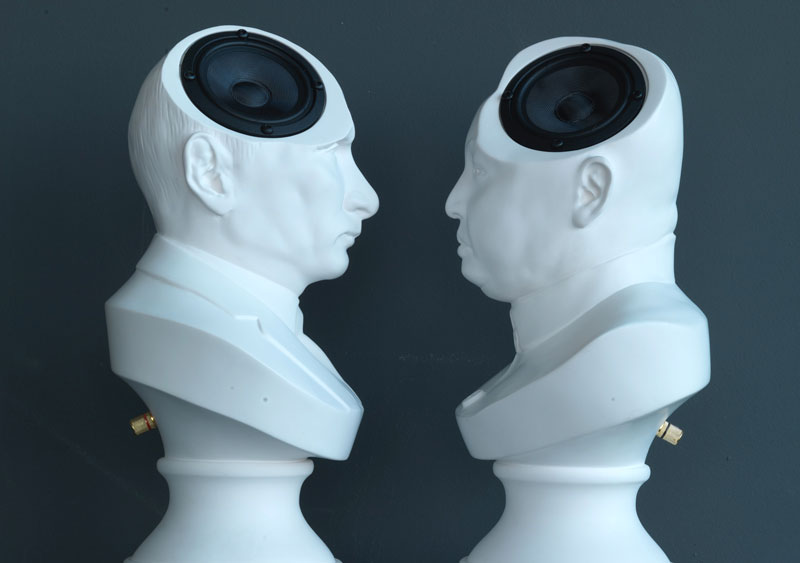 TWIST
The wonderful twist about this speakers is the humour of using a "dictator" or political leader as a "model", for something so joyful and relaxing as listen to music! For many people the above trio may be the worst persons ever to have in their houses, but with these speakers the old way and story changes.
STATEMENTS
And check the statements that comes with the speakers:
"Play The People Who Play The World"

"Vladimir Putin has never sounded this good"

"Maggie speaks again"
What do you think?