"I looked for architecture dating from the 1970s; for me that's retro-futuristic. The buildings had to be imposing, massive and graphic." Renaud Marion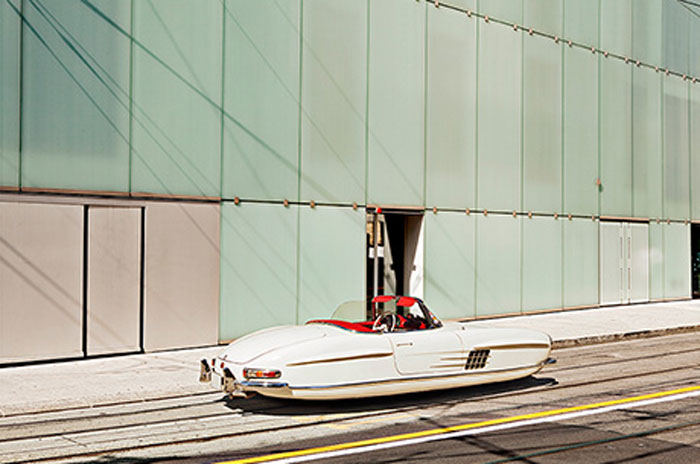 Renaud Marion is a french photographer that likes the concept of "flying car". In his work Air Drive he has "transformed" iconic cars like  Mercedes 190SL, Aston Martin DB5 and a Porsche 356 to flying artefacts looking like objects from Star Trek in the 1960:ies. Also notice the architecture behind the "cars", they are not random choices!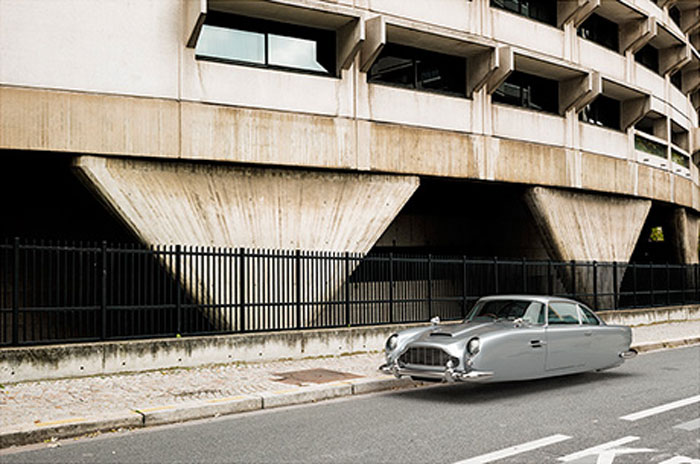 Cool, innovative and inspiring!