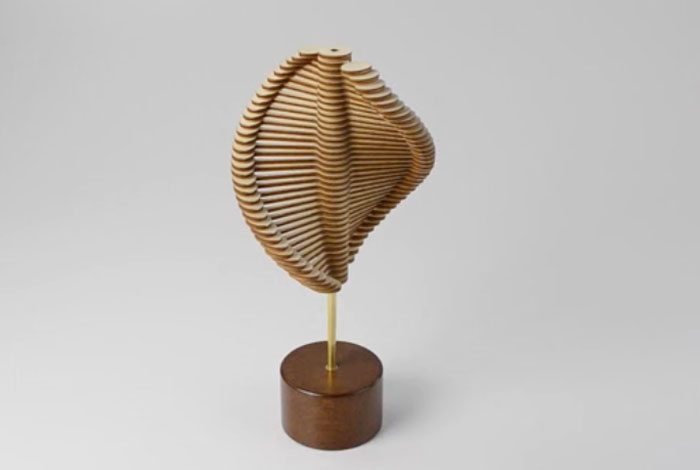 John Edmark is normally a design lecturer at Stanford, but his inspiration force him to be an inventor/designer/artist pursuing everything from photography to motion graphics to geometry, and his educational courses cover everything from design fundamentals, product design, chair design, paper as a sculptural medium, color, and animation. He you can see two cool moving "objects":
Helicone:
Helicone – an interactive kinetic sculpture from John Edmark on Vimeo.
Fibonacci:
Blooms: Strobe-Animated Sculptures from John Edmark on Vimeo.
Ready to try it yourself? Edmark's got an Instructable on how he did it here.