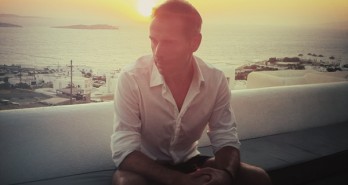 You recently had the "luxury" to read about Oliver Rohrbach and his project: Calming Park. Here you can read a more deeply discussion and get more luxury-inspiration. Olivier explains and guide you.
Enjoy!
Olivier about Luxury: What is luxury for you?
It is a vast question… Bespoke in service and in development of products. Quality-products, not because of their high prices but because of their sustainable manufacturing for example, limited editions, unique pieces…
They are many luxuries around but the basic ones are time, health, clean air and water, no noisy neighborhoods and skincare with caviar extract!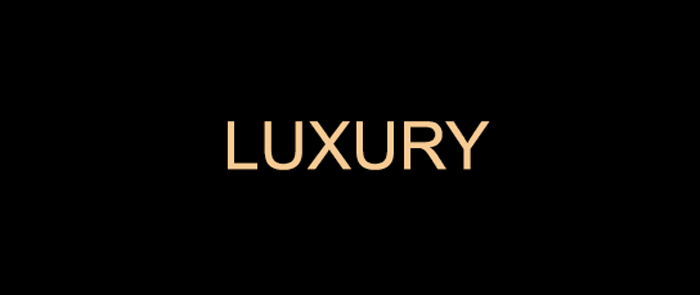 How would you define luxury? 
10 years ago, a 5'000 euros dress or bags was considered the ultimate luxury… Nowadays, the word "luxury" has been through a "masstige" effect. Just take a walk at Dubai Mall, to name a temple of modern shopping, and observe Chloé, Givenchy or Gucci's next to Zara and H&M: they look like any others world/brand chain. Can we still consider that luxury, exclusivity?
It is probably why more and more big brands are again introducing tailoring and others bespoke services like Prada this spring with their new high-heels collection that you can personalize with made-to-measure heels and ten different leathers and precious skins!
Are there different kinds of luxury? 
Yes, luxury can be spiritual. More and more luxury resorts are proposing spiritual retreats- weeks, in five-star settings. They are creating luxurious memories, instead of pure material luxury which is more subtle and might appeal to an already luxury-educated target, that is looking for luxury sensations that you cannot "buy" in a way.
What was luxury before (historically)? You can specify a time period and characteristics? 
Well, in the fifties, a massive black/white TV in the middle of the sitting lounge was a luxury, an exclusive one! I think every period had its form of luxury and that luxury is changing, due to evolution and its technology.
What is luxury today? Characteristics?
I think that depends on the region of the world you live in. Despite globalization, culture, religion, education connect people differently with luxury and so does luxury products. Danes and Russians, for example, doesn't have necessarily the same taste and have a different perception of the what they consider luxury…
What will luxury be tomorrow? Characteristics?
I think spiritual luxury, combined for example with stays at outstanding luxury resorts, that creates memories. With smog/pollution going up and water-reserves going down like you can see now already in regions like California, auto-sufficient farm or even cities or village might be considered luxury places to live in in the future. Shared luxury goods that you can rent will also increase. With the generation Y coming to a mature age, their natural way of "mix & match", where you mix expensive and less pricey items, will redefine luxury.
In some countries follow the trends is in, in others they prefer individualism…
So true! When I travel to Scandinavia, I am always nicely impressed by the high know-how of individual and good style! It can be in the way people dress or in the way they take care of their interiors. Scandinavians have a very high/natural talent for individual trends/styles. Brits, Italians, Parisians and New-Yorkers are also champions in that category, fashion-wise. In my city (Zurich), which is considered one of the most expensive cities on the planet, It is surprising to see how people dress boringly and follows the mass.
Is luxury only positive and desirable?
Not always. In Italy for example, you hear often that some people eat pasta for one mouth to save and buy a luxury – designer items to create a statement. The same is happening globally when you see how many young girls or men are saving money, doing extra-jobs to get their first or more and more Vuitton, Gucci… I think it is all the result of a very materialistic-focused society, with expensive items of big brands on top of the cake, as ultimate statement and "protection".
Can you give examples of luxury in different regions, countries etc?
In France and Italy, there's a natural savoir-faire in various form of luxury (gastronomy, hotels, clothes-fashion, design, architecture…). In the middle-east countries, luxury has been linked with tourism in the form of openings of five stars hotels, malls, entertainment-parks…in the middle of the desert! In dream-like location like Maldives, Seychelles or Polynesia, you might find utopic islands full of luxury services and settings…
I did an interveiw with my lovely friend Olivier about his feelings and thouths about innovations and luxury, and from his angle – as DJ and journalist in the "fashionista-life" – his got very interesting answers. Read and learn 😀
Briefly describe who you are and what you do and your interests etc?
I am a passionate of music, scents, travels and design. In my work, as journalist, music-designer or as Calming Park founder, I deal with those four "creative hubs" every day. Calming Park was conceived in 2000 with the release of the eponymous first music-compilation and our first candle "Cactus" comes out in autumn 2006. The candles labels have been designed by David Carlson, which I admire as designer and became a friend through the years… Since 2010, we have created bespoke scented candles in collaboration with Neil Barrett, Omega, Four Seasons Resorts, Wood Wood, OeO and also two candles with jazz musician Melody Gardot, to name a few projects. I am also working as sound-designer for Four Seasons Resort Maldives at Landaa Giraavaaru for which I am selecting music-playlists, creating bespoke music-compilations with music-labels and others music-related projects…
That's it! Or as the icon sung it: "This Is It":