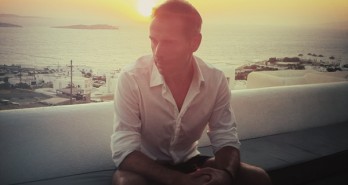 Olivier Rohrbach is a Swiss based supreme journalist and DJ covering everything from premium fashion to irresistible design. His perfect and eclectic music serve among others: Palace in Gstaad and Mezzanine in Paris, and he is the father of Calming Park 1-4. Upon this, Oliver has guided SWISS, Bally and David design on the fashionista scene
I did an interveiw with my lovely friend Olivier about his feelings and thouths about innovations and luxury, and from his angle – as DJ and journalist in the "fashionista-life" – his got very interesting answers. Read and learn 😀
Briefly describe who you are and what you do and your interests etc?
I am a passionate of music, scents, travels and design. In my work, as journalist, music-designer or as Calming Park founder, I deal with those four "creative hubs" every day. Calming Park was conceived in 2000 with the release of the eponymous first music-compilation and our first candle "Cactus" comes out in autumn 2006. The candles labels have been designed by David Carlson, which I admire as designer and became a friend through the years… Since 2010, we have created bespoke scented candles in collaboration with Neil Barrett, Omega, Four Seasons Resorts, Wood Wood, OeO and also two candles with jazz musician Melody Gardot, to name a few projects. I am also working as sound-designer for Four Seasons Resort Maldives at Landaa Giraavaaru for which I am selecting music-playlists, creating bespoke music-compilations with music-labels and others music-related projects…

Olivier about Inspiration: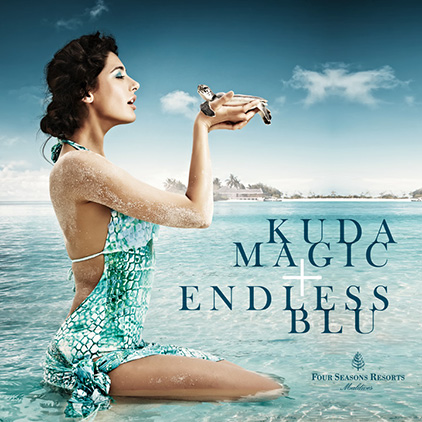 To create something you need inspiration, what inspire you?
Some days, places are more inspiring than others. Inspiration comes and goes.
Name some people or artefacts that inspire you, and how?
At a certain point, Martha Stewart inspired me as she had the ability to create a complete world under her brand/philosophy. Nowadays my inspiration is more hard to describe, I think it is the result of the massive flow of information that is just one touch away… so my inspiration is eclectic and can be found in music, print versions of magazines, on the road when I travel, by having a conversation with a friend or an interesting human being…
How is innovation and product development involved in your creation of music and/or Calming Park? 
We are focusing firstly on the quality of the product. Innovation comes in the form of the new scents we explore, in the raw materials my perfumer use for our scented candles. "HYT" one of the scent of the new Black Edition's triology launched last winter, contains a new raw material of lavanda that didn't existed before spring 2014! Our cylindric packagings are simple and some of our clients use them again for putting pens, lipsticks/make-up… The same is happening with our candles-jars, where our logo is beautifully engraved, that you can re-use as glass or to put small flowers inside… I like the idea of an eco-versatile packaging, especially as it was not conceived firstly with the idea to be used again!
In music, innovation comes by proposing music of new artists, working on new music projects and by the way music is consumed nowadays.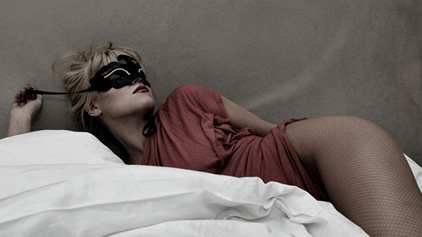 What's the worst enemy of inspiration? Describe.
I don't know if they are enemy but I think some social media can be negative if you don't use them wisely as they have the ability to create utopia! Pinterest makes you feel creative, Twitter like a speaker… In French, we call that "mirroir aux alouettes" (mirror of larks) J
Do you see any differences between inspiration, innovation and product development in different regions, countries etc? Can you explain? 
In architecture for example, I think Asia and Middle East are definitely ahead and America looks sometimes like it is still stuck in the eighties, just look at Brooklyn Bridge…But California is ahead for technology as we know so it is a global balance and it depends about what product category we are talking about.

Describe your "way" –  how you "create"?
I only know my way and mine is about honesty, exclusivity, quality products and meeting with inspiring people, situations that brings you joy and confidence on the way of the creation of a beautiful project/product!
THANK YOU, MY DEAREST – O.R
———————————————————————————————
More from Olivier: