Maybe you are familiar with the old beer culture from Denmark, but here comes a product that will satisfy the beer lovers all over the world.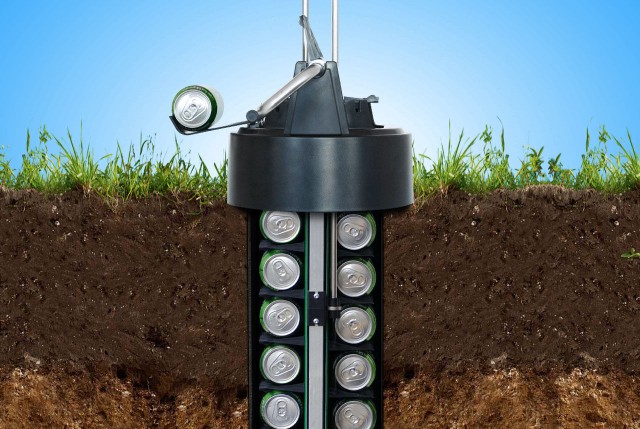 The best part, I will say, is that the beer cooler not using any kind of power supply, and this may direct this artifact in the same category as Tesla – no other comparisons! – they only use "clean" power: the sun, the wind, etc. to keep the beer cool.
Then it's a cool product that cool the beer! 😀
Buy it here.
PS: It work equal with soda or water in a can  – not only beer, even if that was the instate purpose!